It's Sunday, week 11 of Lockdown 3! As usual, no Fagan's theme quiz!
This week we've been mostly getting a COVID-19 jab!
It's a quiz of 20 questions in two halves, and there is a theme is back.

There's may be "sound-a-likes" or embedded words.

The use of electronic devices to divine the answers, with the exception of hearing aids and pacemakers, is forbidden.
---
1. Which 1969 American comedy drama move starred Natalie Wood, Robert Culp, Elliott Gould, and Dyan Cannon explores the themes of infidelity in 1960s America?
2. Written and composed by American songwriters John Hurley and Ronnie Wilkins and first recorded by a British singer in September 1968, what is the title of this song?
3. Who began their career at The Sporting Life, twice winning at the British Press Awards for his campaigning journalism and joined ITV Sport's horse racing coverage in 1981?
4. Which one hit wonders are singing this song, a tribute to the artist L.S. Lowry, and what's it called?
5. Which two ex-Beatles played on the 1971 chart topping album Imagine?
6. Who starred alongside Zippy, George and Bungle in ITVs children's show Rainbow (first name will do)?
7. Which cartoon character was 70 years old this week on March 17th?
8. The first book of children's short stories about the young school boy William Brown, written by Richmal Crompton, and published in 1922 is called what?
9. "All children, except on, grow up" is the opening line of which 1911 novel?
10. Which town's most notable landmark is St Botolph's Church, known locally as The Stump, the largest parish church in England which is visible for miles around due to the areas flat terrain?
11. With 23 hit singles and 17 hit albums which band began as a pub rock band in the mid 1070s in Guilford but didn't have a hit, with a song called Grip, until punk came along in 1977?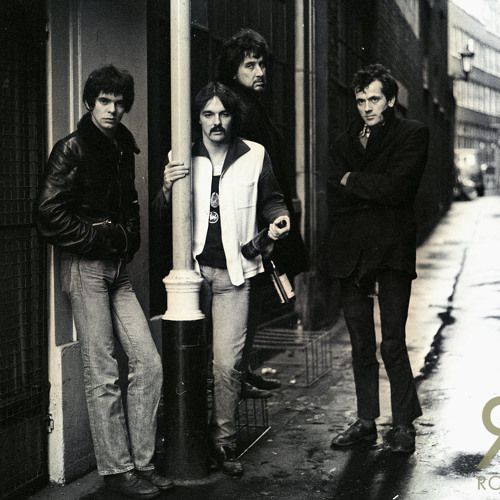 12. What surname is shared by ex-England cricketer Iain, original Beatles bass player Stu and ex-Bradford South MP Gerard?
13. Which English journalist presented BBC News from 1973 to 2002 and has been the host of BBC Radio 4's The Moral Maze since 1990?
14. Known professionally by his surname, who's this chap who was once described by The Beatles as their "favourite American group"?
15. Who is a founder, keyboard player and primary songwriter of the ska revival band The Specials and also 2 Tone Records, the label they releases their records on?
16. What is the capital city of the South Holland province and seat of the Dutch Government?
17. Who starred alongside Barbara Streisand in the film What's Up Doc?
18. Who wrote the play The Mousetrap, the longest running West End show?
19. What was the name of actress Zoe Wannamaker's father, an American actor and director who moved to the United Kingdom after becoming fearful of being blacklisted in Hollywood due to his communist sympathies?
20. What is the name of the family in the US TV series Married… with Children, originally broadcast from April 5, 1987, to June 9, 1997?
---